diVa® vs. Mona Lisa Touch
We give you the skinny on the differences between the two.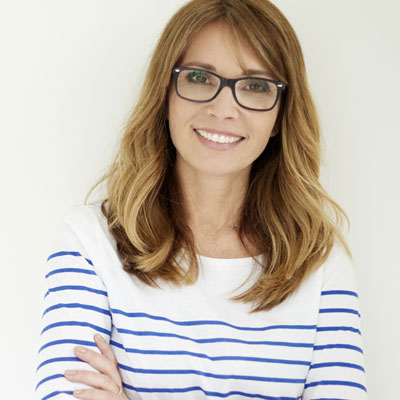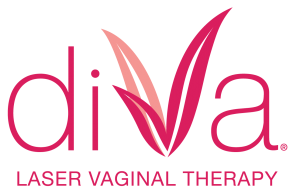 diVa® vs. Mona Lisa Touch
You're a modern, educated woman. Are you researching diVa® and Mona Lisa Touch? diVa® by Sciton and Mona Lisa Touch are two popular options for non-surgical vaginal rejuvenation. Your most intimate area deserves the best treatment. One that is reliable. Effective. With the least downtime. If you are one of the thousands of women faced with deteriorating vaginal health, diVa® and Mona Lisa Touch are two options most likely gaining your attention. However, there's one clear choice above the other.
Let's take a closer look at why you might be considering diVa® and Mona Lisa Touch.
Are you noticing a difference in your vaginal appearance or function? You're not alone. The aging process, hormones and childbirth can bring about some significant changes. Impaired vaginal health is an area of life that many women push aside. But it's one that can cause the most discontent. Do you have any of the following?
Vaginal dryness: this makes intercourse painful and can increase risk of infections.
Urinary incontinence: caused by changes in the function and anatomy of the vagina
Vaginal atrophy: brought on by hormonal changes and less estrogen
These three conditions really put a woman's life in a funk. Intimacy becomes painful. The social calendar gets put on hold. Self-esteem takes a big hit.
Why women choose diVa® vaginal rejuvenation
diVa® by Sciton is used to treat 3 conditions: vaginal atrophy, vaginal dryness and urinary incontinence. This is important because vaginal health deterioration is often multi-faceted. Why not choose the treatment effective with all three of the most common conditions you're likely to face? In addition, diVa® uses an advanced technology known as Erbium YAG and Diode in dual wavelengths.
Comfort and downtime
Comfort is of the utmost importance during your procedure. The vaginal tissue is one of the most sensitive areas of the entire body. diVa® treatments use a customizable hand piece, a unique feature you won't find elsewhere. The provider controls the angles based on the woman's anatomy and comfort, 90°, 180° and 360°.
diVa®'s customizable hand piece gives a woman more comfort during the procedure. You're 100% unique. Shouldn't your vaginal rejuvenation be?
diVa® treatments last about 3 to 5 minutes per treatment and you'll need vaginal rest for 48 hours. Treatments are spaced about 4-6 weeks apart. diVa® cost runs about $1200 per treatment and there are package discounts.
Mona Lisa Touch
Mona Lisa Touch is used to treat vaginal atrophy only. While it's true that women suffer from this condition, usually changes in vaginal health don't travel alone. Many women have vaginal atrophy and vaginal dryness. Or urinary incontinence and vaginal atrophy.
Comfort and downtime
Mona Lisa Touch uses a type of technology known as the CO2 laser. Treatments are ten minutes or more per session with a non-customizable hand piece. The hand piece used in your treatment is important to consider. It can lead to a more comfortable experience. Or otherwise. Treatments are spaced about 1-2 months apart. You will need vaginal rest for 48 hours. Most women find 2-4 treatments to be the right amount to reach their goals. There are package discounts for Mona Lisa Touch treatments which helps defray the cost of about $1200 per session.
So what's the skinny?
Consider the following 3 questions:
How important is comfort during your procedure?
What symptoms are leading you to diva® or Mona Lisa Touch?
How active is your lifestyle?
Answering these 3 questions will help steer you in the direction right for you. diVa® is the leading non-surgical vaginal rejuvenation procedure. Customizable and comfortable, diVa® treats the top vaginal health issues and gets you back to your normal routine fast.
Why wait any longer? Schedule your private complementary consultation today to learn more. Read RealSelf reviews of diVa® by women just like you.