Vaginal Health
Explore diVa® and diVaTyte™ vaginal therapy to get back to your more youthful self.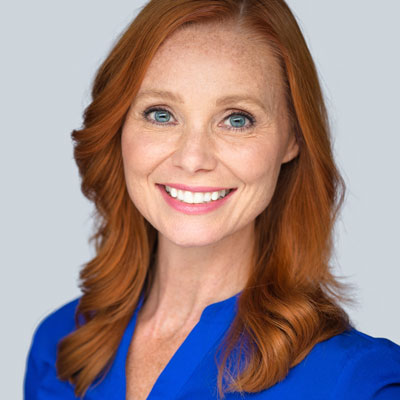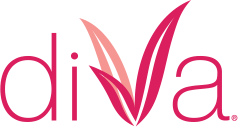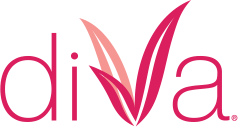 Rejuvenate Your Vaginal Health with 

diVa

®

 and 

diVaTyte

™
Ladies, don't take decreased vaginal health lying down. Your vaginal health deserves as much attention as any other area of your total wellbeing. And yet, when vaginal symptoms throw a kink in an active lifestyle we tend to chalk them up to aging. It's time to reclaim your optimal vaginal health with diVa® and diVaTyte™. Here today, gone tomorrow: vaginal rejuvenation is one day away with this innovative non-surgical solution to get back in the game of life. 
diVa® and diVaTyte™ are non-surgical vaginal rejuvenation solutions with minimal downtime or discomfort. 
A Closer Look at Your Vaginal Health
Changes in vaginal appearance and functioning are very common. And, you don't have to be up in age to experience them. Women in their 20s, 30s, 40s and beyond share this common bond. When your most intimate body part begins to act and look in ways you don't recognize, take heart. There are quite a few logical reasons this happens.
Let's Take a Look at the Three Most Common Reasons Women Seek Vaginal Rejuvenation.
Pregnancy and Childbirth
Childbirth is the first life milestone a woman goes through that may make her look down and notice some significant changes. First, carrying a baby to term puts immense pressure on the pelvic muscles, weakening them overall. With that, whether you undergo a vaginal childbirth or a C-section the vaginal health changes will likely come. Some of these include various forms of urinary incontinence. Other changes women share are vaginal and labial laxity. In fact, a loose vagina tops the list of new mom complaints right behind stretch marks.
Menopause
Hormonal changes in the stages of menopause signal skin and elasticity changes in the vagina and labia. Dipping hormone levels in estrogen, progesterone and testosterone also cause vaginal dryness and atrophy, too. Sex can hurt. The pleasure of intimacy takes a hit. Poor vaginal health from menopausal hormonal changes causes stress in relationships. Hormone changes can also lead to weakened bladder control. Stress urinary incontinence becomes an issue. Activities once enjoyed take a back seat. Don't settle for this. Regain your vaginal health without worry. diVa® and diVaTyte™ will have you back in the bedroom and on the tennis court with minimal downtime.
Medical Treatments
Certain medical treatments lead to decreased vaginal health, too. Chemotherapy and radiation are well known to severely dry out the skin. The vaginal area is no exception. Vaginal dryness and atrophy are common for women who are undergoing these treatments. Natural lubrication during intimacy is an issue, too.
For the cancer patient or survivor, diVa® and diVaTyte™ are viable options that are safe and comfortable.
Are diVa® and diVaTyte™ Right for Me?
It's never too early or too late to take control of your vaginal health. If you're concerned about changes to the appearance or function of your most intimate area but not open to surgery, diVa and diVaTyte™ may be right for you.
Both diVa® and diVaTyte™ use the world's first Hybrid Fractional Laser Technology (HFL). HFL uses two lasers at once to rejuvenate and restore vaginal appearance and function using the body's own natural healing process.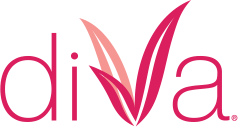 Is diVa® Right for Me?
diVa® rejuvenates the inner vaginal walls to restore tightness and function. For women concerned with intimacy issues from looseness or with urinary incontinence, diVa® is often the answer. Using HFL Technology, the first laser deeply resurfaces the layers of the vaginal wall. The second laser heats the tissue where the collagen is produced. These work together to put in motion your body's own natural healing processes.
Vaginal Rejuvenation with diVa®
Easy
Done in as little as 5 minutes
Minimal discomfort
No downtime
Private and confidential
How Can DivaTyte™ Help Me?
diVaTyte™ addresses one of the top complaints of women: loose labia skin. "Loose lips" cause lowered self-confidence. They also make certain clothes uncomfortable. Rubbing against panties or snug clothing limits activities and lifestyle. Explore what diVaTyte™ can do to rejuvenate your labial area. The results are remarkable (put the kids to bed first).
diVaTyte™is a no downtime, non-ablative approach to rejuvenation of the external vaginal skin.
Vaginal Rejuvenation with diVaTyte™
Easy
Comfortable: we're happy to apply topical anesthetic if needed
Done in 10 minutes
No downtime
Explore what diVa® and diVaTyte™ can do for your life! Book your private consultation today.