Now is your time for metamorphosis. Shed those weathered layers to unveil the more vibrant, radiant you.
Now is your time for metamorphosis. Shed those weathered layers to unveil the more vibrant, radiant you.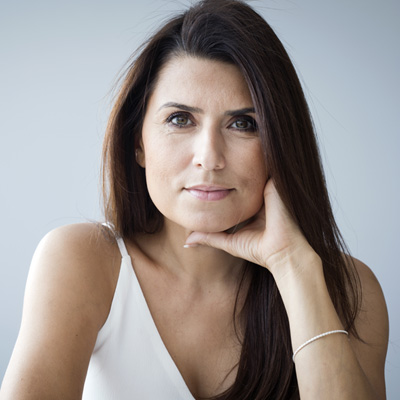 Laser Skin Resurfacing At The Rejuvenation Clinic
Our skin is a living journal and there is no question it gives us away. Stress, sun damage, poor sleep - these and more ultimately show on our skin. Laser skin resurfacing procedures are state-of-the-art treatments that go much deeper than microdermabrasion, Botox and fillers, or any topical products you may already be using. It is nonsurgical with no needles or incisions. In fact, it is one of the most sought out treatments in cosmetic medicine today.
Yes! Consider this procedure if you have:
Fine lines
Wrinkles
Age spots
Acne
Other forms of minor scarring
Uneven skin tone
Dull appearing skin
With little to no downtime and fast results that last, these treatments are hugely popular for achieving a more youthful, even skin tone and reducing age spots and fine lines.
You are a candidate for laser skin resurfacing is you have:
Lines or wrinkles
Uneven skin pigmentation or superficial scarring such as that resulting from acne
Sun-damaged skin
Dull appearing skin
Laser skin resurfacing gets the most optimal results when it is performed on a person who has realistic expectations, has a receptive skin type, has overall good health and does not smoke. You should be free of significant medical considerations, not taking contraindicated prescription or over-the-counter medications or supplements or have any other condition that may cause unnecessary risk during or complications after laser skin resurfacing.
Although laser skin resurfacing does not involve needles or incisions, it is still considered invasive by some cosmetic providers because of the use of the laser technology. For this reason, there are some people for whom other options are best. People with darker skin pigmentation may develop discoloration as a result of laser skin resurfacing. Also, patients with medical conditions such as Lupus or other connective tissue disorders and certain autoimmune disorders are not ideal candidates for laser skin resurfacing. Although laser skin resurfacing is effective in treating acne scarring, revealing more even and vibrant skin, patients with active cystic acne or using the drug Accutane are not good candidates for this treatment.
Profractional™ XC Laser Skin Resurfacing
This option gives you additional options to further individualize your ProFractional™ treatment. This treatment is done at a much higher speed than other treatments and is best suited for those with the following:
Acne scars
Uneven skin tone and/or discoloration
Wrinkles
Poor skin texture and aging skin
Enlarged pores
To decide which of these options is best for you and learn more about what to expect, book a personal consultation with Dr. Pettigrew today.
Microlaser Peel
Microlaser Peel is a type of skin laser resurfacing that ranges, depending on the patient, from minimal to a full epidermal peel.
Consider Microlaser Peel if you have any of the following:
Wrinkles
Superficial scars
Skin discoloration
Sun damage
NanoLaserPeel
The NanoLaserPeel uses light energy to remove the top layers of the skin, instantly. By activating special messenger proteins, this technology actually accelerates the skin's own renewal process and the results continue after just one treatment.
Consider NanoLaserPeel if you have any of the following:
Dull, tired skin
Fine lines
Uneven skin tone
Sun damage and discoloration