PRP: Skin Rejuvenation and Hair Loss
Harness what your body gives you and rejuvenate from the inside out.
Skin Rejuvenation and Hair Loss
Harness what your body gives you and rejuvenate from the inside out.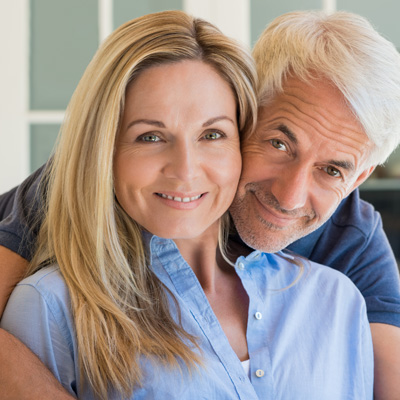 Treating these common conditions with Platelet Rich Plasma Therapy
Platelet Rich Plasma Therapy (PRP) can give new life to hair and skin. For over a decade, Platelet Rich Plasma has been used in medicine to restore injuries faster. Platelet Rich Plasma speeds up restoration, collagen production and cell regrowth and works with the body's natural healing processes. What's more, because it uses one of your own rich resources the body accepts it. Because of that, there is less risk of harmful, worrisome side effects associated with some hair and skin treatments.
Skin Rejuvenation and Platelet Rich Plasma Therapy
Platelet Rich Plasma Therapy is used to rejuvenate skin all over the body. Especially for patients wanting to improve elasticity and tone in their décolleté, neck and face, this is a very popular and effective option. Also, women with stretch marks and acne scarring see significant results with PRP Therapy.
Patients with stretch marks, acne scarring or those that desire a more youthful overall appearance in skin tone and texture are choosing Platelet Rich Plasma Therapy.
Platelet Rich Plasma Therapy naturally boosts collagen production and the body's own healing mechanisms. With that, patients with fine lines, wrinkles and lackluster skin tone experience greater plumpness, smoothing of wrinkles and brightness in overall tone and texture.
Hair Loss and Platelet Rich Plasma Therapy
Platelet Rich Plasma Therapy is a very effective treatment for hair loss. This is one of the most devastating physical changes a person can go through.
Hair loss is very common and affects both men and women.
There are six main causes of hair loss. Genetic, age-related hair loss is the most common cause. Most women find their hair loss can be attributed to one of the following common causes.
Medications: go over your list with Dr. Pettigrew.
Illness and/or treatments: some forms of cancer and the chemotherapy used to treat them.
Stress: unmanaged emotional, mental or physical stress can cause hair loss.
Trauma: physical trauma to the scalp or hair follicle areas such as in a car accident.
Autoimmune disorders: Alopecia is one such autoimmune disorder.
Treating Your Hair Loss with PRP Therapy
There is great news for hair loss sufferers. For decades the options for medically treating hair loss were limited. Patients had to resort to hair transplants. Ouch! Or, topical prescription medications that carry unfavorable side effects.
PRP Therapy is an effective hair regrowth solution with minimal side effects. 
PRP and Microneedling
For patients with acne scars, sunspots, melasma, wrinkles or stretch marks PRP combined with microneedling gives significant results with minimal downtime. Microneedling is also known as collagen induction therapy. A small device is used to make tiny pinholes in the top layer of your skin which triggers its natural healing mechanisms. When combined with PRP the results can be dramatic as the rich plasma makes it way deeper into the skin.
Is Platelet Rich Plasma Therapy Right for You?
Platelet Rich Plasma therapy is a wonderful option for men and women seeking skin rejuvenation and an effective hair loss treatment. But, there are some patients who are not good candidates.
Patients who are not suitable for PRP fall into these categories:
Bleeding disorders
Active infection or illness
Blood thinning medications
Steroid use within 1 month
Smokers
Blood and bone cancers
What to expect with Platelet Rich Plasma Therapy
Your blood will be drawn and spun in a centrifuge to separate out the rich plasma.
Hair loss: this will then be injected into the areas where there is loss. Most patients require one full treatment every month for three months for up to 2 years.
Skin rejuvenation: depending on the area being treated, monthly treatments may be needed.
If you are considering PRP Therapy for skin rejuvenation or hair loss, schedule your private consultation today. Dr. Pettigrew and her expert staff will provide the education and assessment you need to make the choices right for you from our wide array of best-in-class treatments. Are you ready for rejuvenation from the inside out?