Regain your youthful appearance.
Regain your youthful appearance.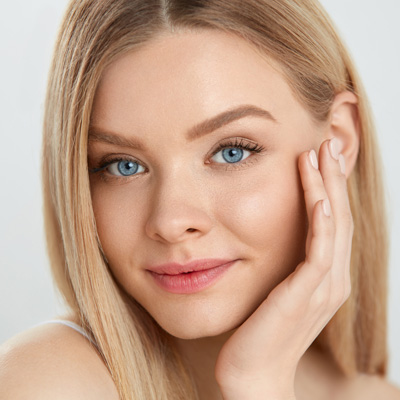 Injectable Fillers
For patients wanting to regain their youthful appearance without plastic surgery, injectables offer a wide array of effective choices. Aging, hormonal changes, years of sun worshipping. The list goes on. Turns out, some things we do in our youth end up damaging our youthful appearance. As a woman herself, Dr. Pettigrew understands that we all want and deserve to feel amazing about our appearance. More and more, injectables are the top pick across many ages to combat the signs of aging or simple life wear and tear. Sagging skin, loss of that natural attractive "plump" and deeper facial lines and wrinkles all get outstanding results with injectables. When you consider cost, downtime and results it's no wonder injectables are the go-to for women who want to look and feel their best with minimal downtime.
The Rejuvenation Clinic of Savannah offers the latest choices in injectable treatments proven to give lasting results.
Versa™ by Prollenium
Dr. Pettigrew is one of the few trained physicians in Savannah offering the newest option in injectable fillers, Versa™ by Prollenium. Versa™ is very different from other Hyaluronic Acid (HA) fillers. Versa™ uses a wet milling technology and proprietary formula for particles that are uniquely uniform. Versa™ provides the perfect balance between smoothness and volume and is an effective option for women seeking volume and smoothness in facial wrinkles and creases as in the lip area with minimal swelling. This means you can return to your normal routine even quicker.
Fill me in: After a numbing solution is applied Versa™ will be injected into the site of concern. The procedure only takes about 15-30 minutes and you'll see results right away.
Radiesse®
Radiesse® is a dermal filler that is FDA-approved to smooth moderate-to-severe facial wrinkles and folds and to correct volume loss in the back of the hands. Radiesse® is the choice of women who want smoothing and volume in deep facial signs of aging such as the nasolabial folds (the creases that extend from the corner of your nose to the corner of your mouth).
Fill me in: Radiesse® stimulates growth of your body's own collagen and results are immediate and can last up to a year.
Juvéderm

 

Voluma

®

 XC
The #1 selling collection of hyaluronic acid fillers in the country
Juvéderm Voluma® XC is in the family of award winning, #1 selling HA fillers in the U.S. brought to you by Juvéderm®. Juvéderm Voluma® XC offers a no downtime, nonsurgical solution to patients wanting improved appearance in their cheek regions that may have lost elasticity, tone and structure over time.
Fill me in: Juvéderm Voluma® XC is a clear gel that will be administered by your personal filler expert here at the Rejuvenation Clinic. After a mild anesthetic is administered to ensure your comfort, the filler will be injected into the site. It's a simple and effective with results lasting up to 6 months.
Hyaluronic acid (HA) is a naturally occurring acid in the body that is especially important to skin. HA provides skin with elasticity, plumpness and tone. It significantly decreases with age.  
The Restylane® Family of Injectables
Looking for a lift? Restylane® gives women a whole host of options in the same family for fast, lasting results. Restylane® is a hyaluronic acid injectable that replenishes the natural, powerful acid our bodies have lost over time. If you want a fuller appearance in your lip area or cheeks, check out Restylane® Or, if facial lines and wrinkles are what has you down, women just like you are choosing Restylane®.
Fill me in: It's important to have an open talk with Dr. Pettigrew about your concerns and goals. With that, she will help you choose the Restylane® product just right for you. As with all of our injectable procedures, we will ensure your comfort with a mild topical numbing agent. You'll be injected at the sites and pain or discomfort is minimal. Results are quick and lasting.
5 Reasons You'll Love Injectables
No surgery: injectable fillers are a great alternative to plastic surgery

No downtime:

You'll be in and out and back to life.

Minimal discomfort:

Most patients experience no discomfort.

Fast and lasting results:

Some are immediate, others may take up to 24-48 hours for full effect. Results last 6 months up to a year.
Injectables refresh and renew without making you look like you've had "work done."
Are you ready to renew from the inside out? Schedule your private consultation today to see which injectable is right for you.