NanoLaserPeel™
Rejuvenate your skin in one treatment and minimal downtime.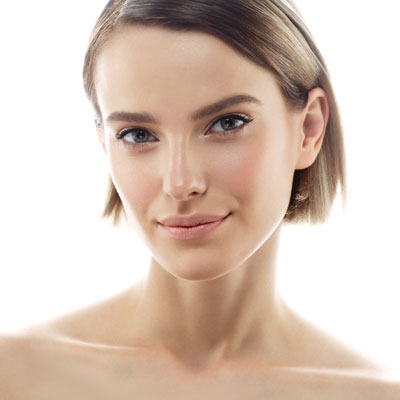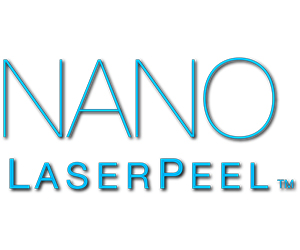 NanoLaserPeel™
Ah, aging. While everybody loves cake, another birthday can bring you down especially when it shows up on your skin. NanoLaserPeel™ can help reverse those signs of aging. If you are seeing these effects of aging on your skin, maybe you are considering laser treatment. You are finding creams and lotions do not get the job done. This treatment gives you appreciable results in only one treatment. With minimal downtime. Perhaps you are already doing microdermabrasion. Chemical peels are on your routine calendar. Staying open to anti-aging treatments in the form of lasers is a great approach. But you may find yourself wanting something more without putting a halt to your busy life. NanoLaserPeel™ can give you that. Best of all, it comes to you from the leaders in laser technology - Sciton
What is NanoLaserPeel™?
Chemical peels treat the surface layer of the skin. Microdermabrasion also just doesn't get deep enough. Other laser treatments that do reach deeper leave damaged skin. To truly rejuvenate the skin at the cellular level in the most healthy way, greater technology is needed. This peel uses light energy to remove the top layers of the skin instantly. It works at a deeper level to accelerate the skin's own renewal process by activating special messenger cells. Removing the top layer of the skin also accelerates the skin's own collagen-building process. So, you'll not only see results soon after your peel. Those results will continue!
Is NanoLaserPeel™ right for me?
Do you want the foremost laser treatment without multiple visits? Are the signs of aging making you appear older than you would prefer?
Take a closer look at NanoLaserPeel™ then schedule your private consultation today with Dr. Pettigrew.
If the appearance of any of the following are of concern to you, check out more about NanoLaserPeel™:
Dull skin tone
Ruddy complexion
Fine lines
Discoloration
Overall lackluster appearance as the result of aging or lifestyle
Considering your laser treatment journey
When looking at NanoLaserPeel™ as an option for you, it's great news that it fits well into most lives.
Would you like a complement to other treatments?
NanoLaserPeel™ can be used in conjunction with other cosmetic procedures and products to achieve your overall appearance goals. If you are a regular recipient of Botox® treatments, this peel can augment those results with a smooth, radiant complexion. Fillers and peels work very well together. Your rejuvenated complexion will love Jane Iredale cosmetics to show off your radiance with minimal coverage.
What can I expect with NanoLaserPeel™?
Treatments take only a few minutes to complete. Stop by in between errands and complete the process. Your skin will be cleaned thoroughly before the procedure so it's best to arrive makeup and lotion free. The NanoLaserPeel™ instantly removes only the top layer of skin. The process is comfortable! It's fast and easy and gentle. One of the biggest perks is that you will only have 1-2 days of downtime. Many women find they love their appearance-without makeup.