BBL™ Skin Rejuvenation
Dark spots, rosacea, fine lines, wrinkles, acne and acne scarring all benefit from BBL™.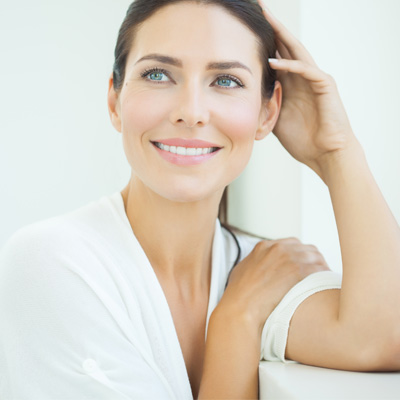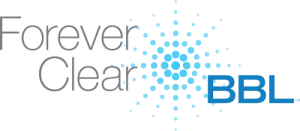 Harness the power of light with laser facial rejuvenation & Broadband Light (BBL™)
What do you see when you look in the mirror? Do you want to love that reflection again? Facial rejuvenation with Forever Young and Forever Clear BBL™ gets you there by harnessing the power of light.
Have your vibrant colors faded with aging and stress? While living an active and busy lifestyle reaps many internal rewards, the outward signs are sometimes not as great! Do you have wrinkles and fine lines? Red spots or brown discoloration? Acne and acne scarring? All of these make us look older than we feel. If your butterfly is fading, maybe it's time to fly into the light, the BroadBand Light.
What is BroadBand Light (BBL™)?
Facial rejuvenation with Forever Young and Forever Clear BBL™ offers state-of-the-art technology unlike any other. As a savvy consumer, you've probably researched and learned about IPL. BBL™ skin rejuvenation is much more effective and precise. BBL™ uses various wavelengths of light to target damaged areas of the skin for full facial rejuvenation. This kicks in your body's own natural healing process to give you a boost in collagen production. The result? Radiant, glowing skin. Those results you see will last. In fact, a new Stanford Study showed that laser skin rejuvenation with specific BBL™ technology actually changed the expression of genes associated with the aging process!
Forever Young BBL™ (Broadband Light) treats the most common signs of aging:
Brown areas
Red spots
Rosacea
Broken blood vessels (capillaries)
Wrinkles and fine lines
Dull overall skin tone
Forever Clear BBL™ significantly improves:
The appearance of acne
Acne scarring
What are the benefits of BBL™?
Facial rejuvenation with Forever Young and Forever Clear BBL™ have unsurpassed benefits. If you are looking for an FDA cleared effective, safe way to reverse the signs of aging, take a closer look at BBL™:
No downtime
Surgery-free!
Immediately apply makeup afterwards
Painless (numbing cream available if needed)
Return right away to your normal routine
Results that last
Each treatment with Forever Young BBL™ and Forever Clear BBL™ takes about 45 minutes and is done in the comfort of the office setting.
Forever Clear BBL™
If you or someone you love has tried everything to clear acne, Forever Clear BBL™ may be the answer. Without creams or medications, Forever Clear BBL™ delivers light energy deep into the layers of the skin in a 3 step process. Clearer more healthy skin is the result.
In Step 1, skin is treated with blue BBL™ light to treat bacteria deep inside the pores
Step 2 involves treating the skin with yellow BBL™ lights to reduce inflammation and the redness associated with acne.
The final step is SkinTyte II™ which treats the skin with infrared light to jump start the body's natural healing process
Results you can expect with BBL™
Facial rejuvenation with BBL™ gives you results that last. With Forever Young BBL™ you'll see a more radiant glow all over. Fine lines and wrinkles will significantly decrease. Rosacea, redness and those pesky broken blood vessels diminish. Freckles and dark pigmentation will slowly darken and eventually flake off. For patients with acne and/or acne scarring, Forever Clear BBL™ jump starts the healing process to reduce scarring and actually improve acne. All of these results begin in an average of one to two weeks with optimal results in about a month. Most patients are satisfied with regular BBL™ treatments of about twice a year.
Begin your metamorphosis: Step into the light with BBL.