Vaginal Laxity
Learn about innovative options to regain your vaginal health.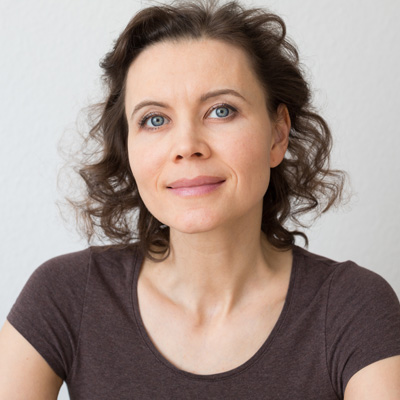 The problem next door: Vaginal laxity
Do you experience looseness of the vagina? This is known as vaginal laxity. This is very common - about 75% of women suffer. Unfortunately, vaginal laxity affects function, lifestyle and quality of life. However, there has been a stigma associated with discussing any of these types of issues with medical providers. But more and more women are bringing vaginal laxity out of the shadows to regain their optimal vaginal health.
The many faces of vaginal laxity
In general, there are 8 main causes of vaginal laxity. Becuase every woman is unique, her causes will be unique as well. Among these, you may have experienced the following yourself.
Are you…
Menopausal (peri, active or post)?
Have you experienced…
Multiple vaginal childbirths?
Poor repairs from those deliveries?
A history of prolonged sexual activity?
Multiple sexual partners?
Sexual trauma?
Or do you have...
Certain medical conditions?
A possible genetic disposition to vaginal laxity?
If any of these describe you, Dr. Pettigrew can begin an honest conversation to learn more about your history and treatment options.
What are some common symptoms of vaginal laxity?
Looseness of the vagina has many signs and symptoms. In the area of intimacy, there is a loss of friction due to looseness. For that reason, there may be an inability or decreased ability to experience orgasm and generally lower sexual satisfaction. Also, when it comes to lifestyle, some women suffer from Stress Urinary Incontinence due to the vaginal looseness. They can also experience sounds of expulsion during exercise or intimacy. Finally, related to all of this, it's very common for women to feel self-conscious.
What are my treatment options?
The great news is that there are many treatment options for vaginal laxity. There has never been a better time to regain your vaginal youthfulness.
Hormonal Pellet Therapy
For women in the menopause years, hormone imbalance plays a big part. The Rejuvenation Clinic of Savannah utilizes bio-identical hormone replacement therapy (BHRT) in the form of hormonal pellets. Hormonal pellets are custom compounded hormones. Hormonal pellets are inserted in the hip area here in the office. It's quick and relatively painless. You'll feel the results in about 7-10 days.
Dr. Pettigrew will do thorough blood testing here in the office to determine your hormone levels. From there, a personalized treatment plan with BHRT will be designed. Many women find hormone balance to be all they need to alleviate vaginal laxity.
diVa® vaginal rejuvenation therapy
Vaginal rejuvenation therapy is one of the most sought after procedures in the nation. diVa® leads the way in nonsurgical solutions with minimal downtime. For sufferers of vaginal laxity, diVa® can restore the youthfulness of the vaginal area. Using Hybrid Fractional Laser technology, diVa® is safe, effective and done here in the office. Each diVa® treatment takes only a few minutes. We recommend three treatments spaced 4-6 weeks apart.
Watch this quick video to learn more about diVa®.
You're not alone. Explore your real treatment options to overcome the real effects of vaginal laxity today.