Laser Peels
Using laser skin treatments reveals radiant, youthful skin.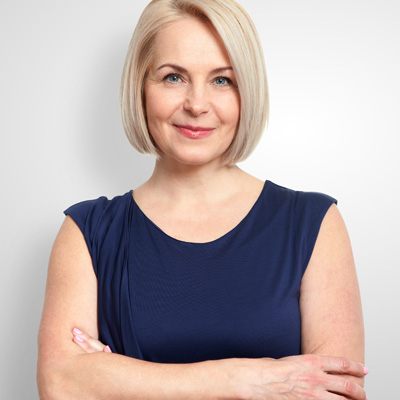 Considering laser skin treatment?
Laser skin treatment is one of the most effective ways to unveil your most beautiful skin. But with so many laser skin treatments available, how do you know which one to choose for what problem? Here at the Rejuvenation Clinic, Dr. Pettigrew offers you the latest technology. Treatment is based on your individual needs and goals.  Begin your metamorphosis.
Is laser skin treatment right for me?
When exploring laser skin treatment, take a close look at what your most troublesome areas are. With our busy lifestyles, all of us want to look and feel our best with the least effort possible. Do you have any of the following?
Wrinkles
Fine lines
Dark pigmentation
Acne scarring
Other types of scarring
Overall dull skin tone
Did you answer "yes" to one or more? It's time to say "yes" to laser skin treatments.
Are you looking for:
Light skin polishing with an ultralight peel
Wrinkle and fine line reduction
Visible reduction in the appearance of scars
Yes? The Rejuvenation Clinic has a tailored approach as unique as you are.
Laser skin treatments peel away the dull, lackluster skin. This reveals a glowing, luminous healthy glow. These do what no lotion, potion or chemical peel can do. They can take years off your appearance. There is very little downtime, ranging from just the weekend with an ultralight peel to a few days with a deeper peel. These results last for several months. As an added bonus, laser skin treatments boost collagen production-the "happy fat!"
Book your consultation today: Laser skin treatments now at The Rejuvenation Clinic
New to laser skin treatments? Meet NanoLaserPeel™ by Sciton
New to laser skin treatments? Meet NanoLaserPeel™ by Sciton
If laser skin treatments are a new approach to you, NanoLaserPeel™ is a great next step up from microdermabrasion or other non-laser treatments you've tried. The NanoLaserPeel™ by Sciton is a laser skin treatment with a dual approach. The NanoLaserPeel™ uses light energy to remove the top layer of the skin immediately. At the same time, it accelerates the skin's natural renewal process by signaling special messenger proteins. All this is one easy treatment with minimal downtime! You'll see immediate results and be able to apply your makeup right away. Many patients get their NanoLaserPeel™ on Friday and return to their normal routine on Monday. You can add NanoLaserPeel™ to your regimen of Botox or fillers with no issues.
Profractional-XC
Profractional-XC™ laser skin treatment addresses the following issues by providing laser treatment at a deeper level than other treatments:
Enlarged pores
Skin discoloration
Poor skin texture
Scarring
Deeper wrinkles
Downtime with the Profractional-XC™ laser skin treatments varies from one day to one week of pinkness depending on the skin problems treated.
Halo™
We at The Rejuvenation Clinic are happy to announce that Halo™ laser skin treatment technology is now available. Halo is the world's first Hybrid Fractional Laser delivering truly amazing results. Keep a lookout for special information about this exciting development in our aesthetic suite!
How is Halo™ different?
Halo™ technology delivers two types of wavelengths to the same treatment zone:
Restores skin's youthful glow
Treats sun spots, fine lines and an overall dull skin tone
Treats both visible and underlying damage
Requires minimal downtime
Is virtually painless